I've been really reluctant to share a photo of Evangeline outside of our immediate families. But just like any mom I want to show off my beautiful girl too. And I figure my family and friends who care enough to read my blog might care enough to want to see her picture.... And well, if you don't want to see her picture, you don't have to look. You can exit out of this post, and I will never know, so you don't have to worry about offending me.
Although there is so much sadness in this picture, there is also soo much love and that's what allows me to crack the tiniest hint of a smile when I look at it. The love we had (and still have) for our Evangeline cannot be measured. It overflows and will never die. It was incredibly hard to take photos with our girl knowing they would be our first and last family photos with our baby girl. But we did, so we will always have these memories to cling to.
Our beautiful angel, Evangeline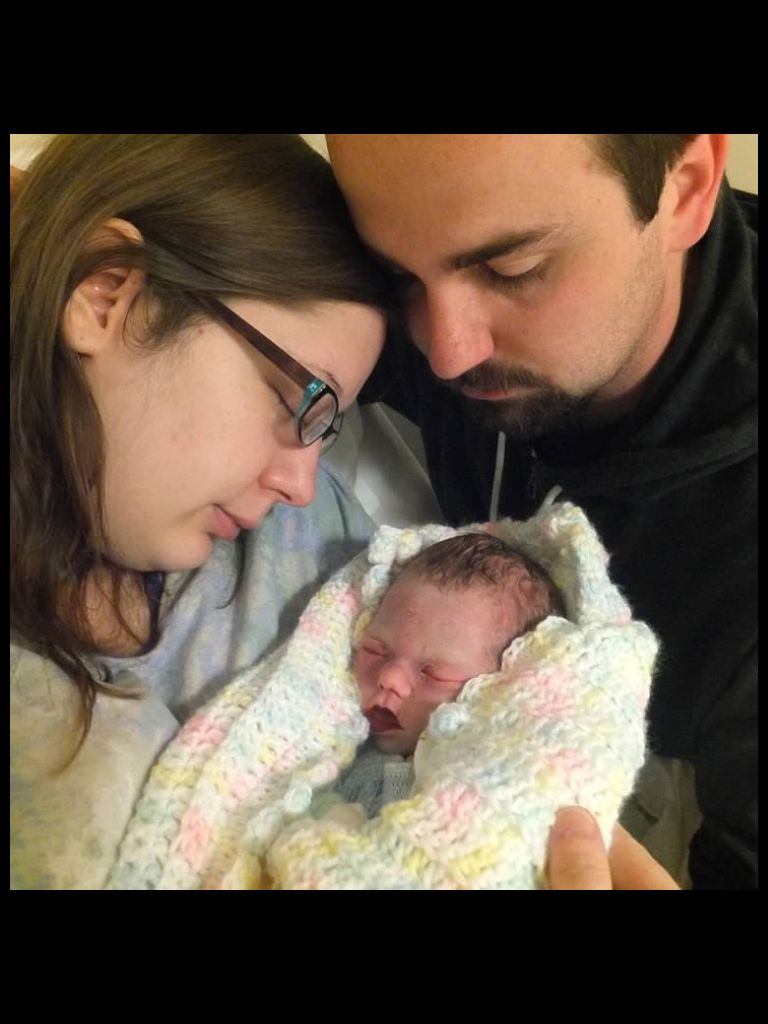 I'm a little sad that Mariah is not included, but at the time, we decided not to have Mariah come to the hospital. We were a complete mess and I knew I wouldn't be able to hold it together enough for Mariah's sake. Evangeline was born on Tuesday, and I didn't work up enough courage to tell her what happened until Saturday... And that was pretty much because Ryan said we had to tell her at that point. Eventually I would like to find a portrait artist who could draw my two girls together. They may not have met face to face, but Mariah still has a strong bond with her baby sister.
Thanks for letting me share our beautiful girl with you.